Finding a company that can produce the industrial labels you need, with the features your industry demands and at a cost that works for your company, can be a challenge. That's why, when they need industrial labels in Hayward, CA, so many local companies choose AAA Label Co. for the job. We design and fabricate high quality labels for use in a variety of industrial settings, including some with harsh conditions and in which the labels need to withstand exposure to the elements or hazardous materials. If your company needs industry-standard labels for safety, heavy equipment, technological or tamper-resistance purposes, or for any other needs you may have, here are some of the services AAA Label Co. can offer:
Dies, materials and adhesives: With a sizable range of design options to choose from, you'll always find what you need when you order from AAA Label Co. In addition to our ability to provide die cutting services in a variety of shapes, including circular, rectangular, oval and more, we can also offer you a choice of numerous printable materials and adhesives to ensure your labels hold up under the demands of your industry.
Color printing options: Thanks to our cutting-edge printing equipment, AAA Label Co. is able to offer our customers four-color and six-color printing options, along with custom color matching and sharp, high quality images. Even the most challenging label designs will be produced in precisely the colors you request, due to our high quality control standards.
Special finishes: Your industrial labels need to be able to last even in extreme temperatures, heavy-duty industrial conditions and when exposed to harsh and potentially corrosive materials. AAA Label Co. can print labels with special finishes, including UV finishes, clear polyester films and more. Particularly when your labels must conform to industry standards for safety or regulatory reasons, the high quality you'll receive from AAA Label Co. will provide the peace of mind you need.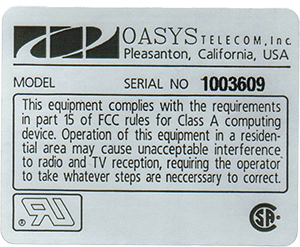 When it comes to industrial label printing in Hayward, CA, make sure you trust the name that countless area clients have turned to since 1976: AAA Label Co. Call us today at 510-489-1744 to learn more about how our company can help yours.